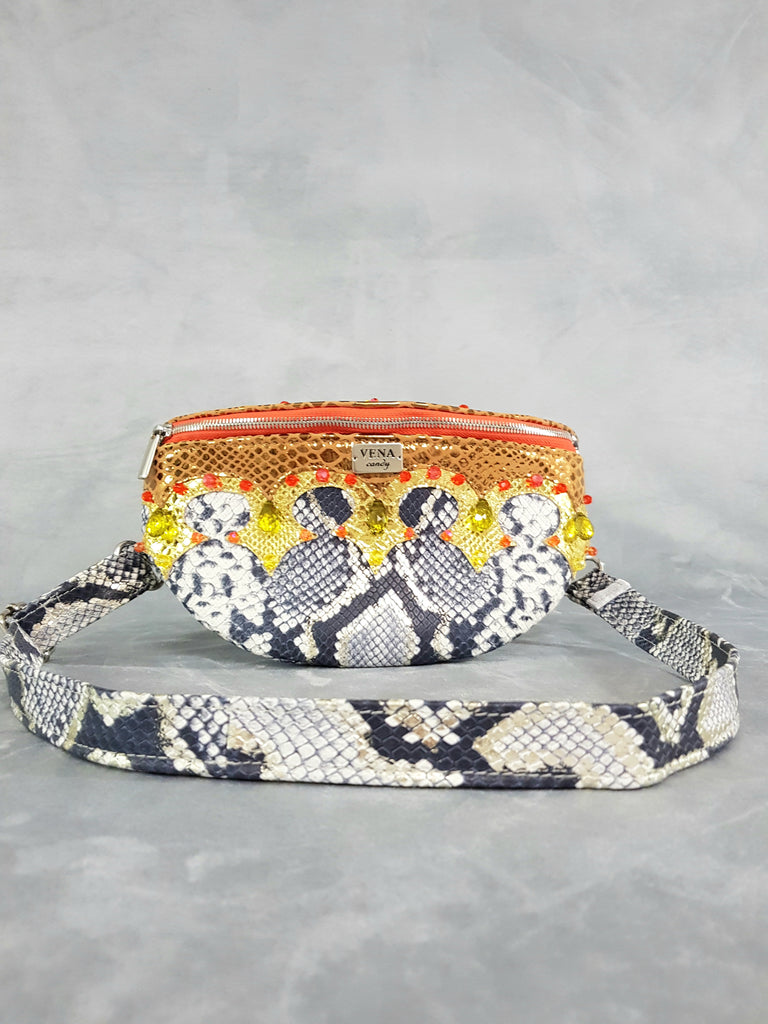 Little Prince
Little Prince
€650.00
Once upon a time, the embodiment of affection and devotion was a rose...
But those days are long gone!
There is a new kid on the block,
one that knows you only truly need to love Yourself.
Those feelings of self-love are now materialised in a different way...
a more colorful , fun and embellished way!
The bag can be worn around the hips, around the waist as a belt bag, or as a crossbody bag- however You like it most, or whatever suits the moment best. The adjustable strap provides options.
It is made from beautiful embossed leather in different shades of gray-blue*, metallic cognac with snake pattern and metallic gold - and it is embellished with beads. Like always, it is handmade, and beads are sewn on by hand.
The additional decorative layers resembling crown shapes have been sketched, hand drawn, cut and stitched on with great precision.
This bag is handmade wearable art - please treat it & take care of it accordingly and celebrate tiny imperfections (if there are any) as part of its charm.
Approximate dimensions of each Candy are: 27(l) x 15(h) x 1(w) cm OR 10.6(l) x 6(h) x 0.4(w) in.
*colors may differentiate from the colors on the screen
** The editorial clothing is also handmade by VENA candy and is available upon request