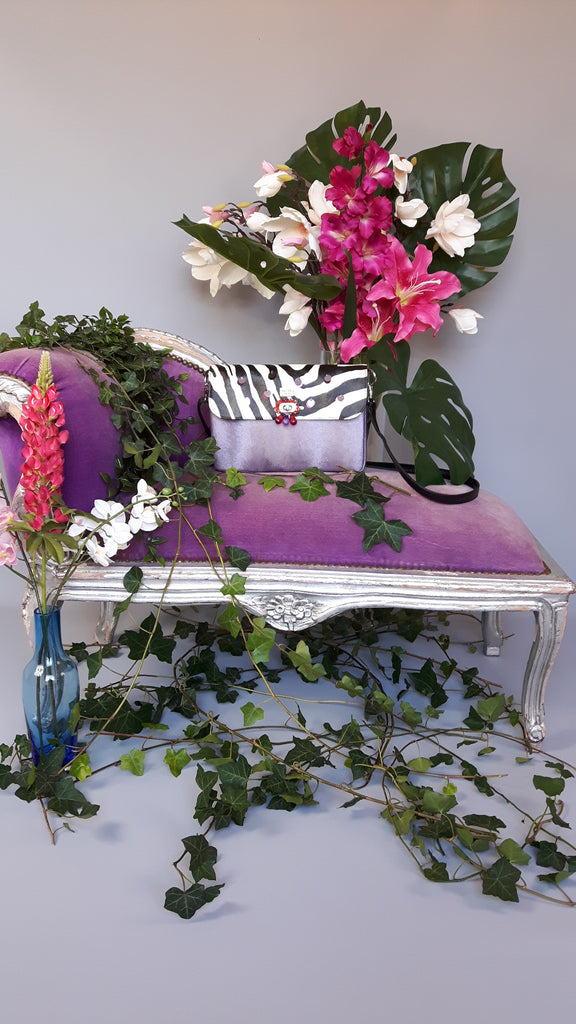 Wild Reflections
Wild Reflections
Sold Out
If you look close enough, you might see a reflection of yourself on her.
But if you are lucky enough, you might see a reflection of her in you...
Let her elegance reflect on you, to elevate your beauty.
The bag is composed of high quality faux leather and hand sewn on beads and mirroring sequins.
The underflap is made of a beautiful silver- iridescent fabric.
The lining is a bordeaux colored microsuede, with a fuchsia colored satin pocket.
A lot of work, time and love went into making this Candy.. Give back the love it deserves.. :)
Please treat your Candy delicately.
The dimensions are approximately: 30(l) x 22(h) x 6,5(w) cm OR 11.8(l) x 8.7(h) x 2.4(w) in.