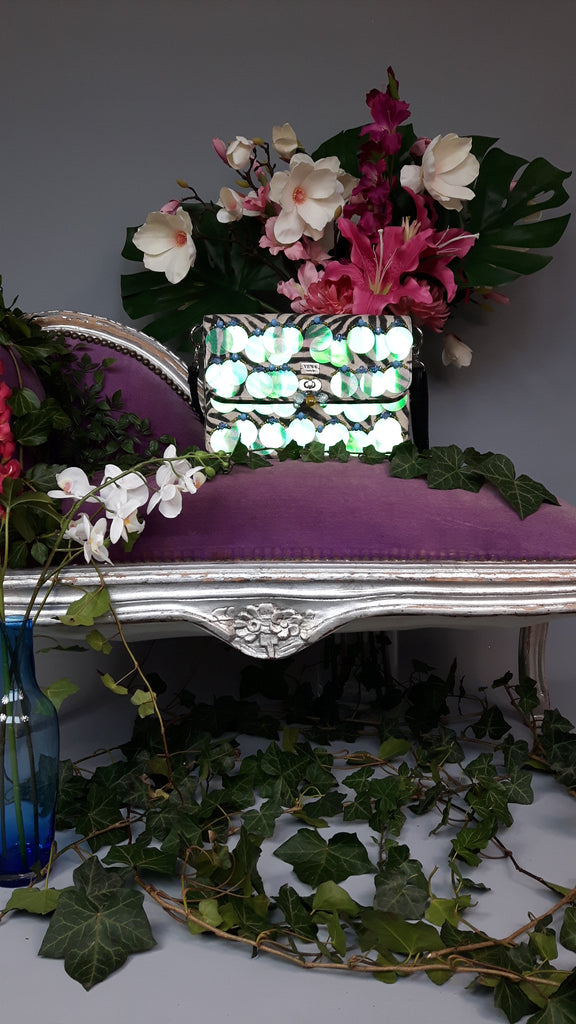 The Great Big Iridescent
The Great Big Iridescent
€300.00
See the great big Wild Kingdom reflect itself magically, as rays of light disperse gently through its every droplet, bringing to life the Iridescent Kingdom ...
The outer layer is made out of high quality fabric, big iridescent paillettes and other shiny beads.  There is a microsuede light blue colored lining, with a green zipper, also embellished with green droplets of joy.
Since the outer layer is made of fabric, this Candy should preferably not get too wet.
This Candy has required some special amount of effort and time; but also some extra love... Give back the love it deserves.. :)
Due to its delicate design, please treat your Candy delicately.
The dimensions are approximately: 31(l) x 22(h) x 7.5(w) cm OR 12.2(l) x 8.7(h) x 3(w) in.
MADE TO ORDER - PLEASE ALLOW 2 WEEKS TO BE HANDCRAFTED.