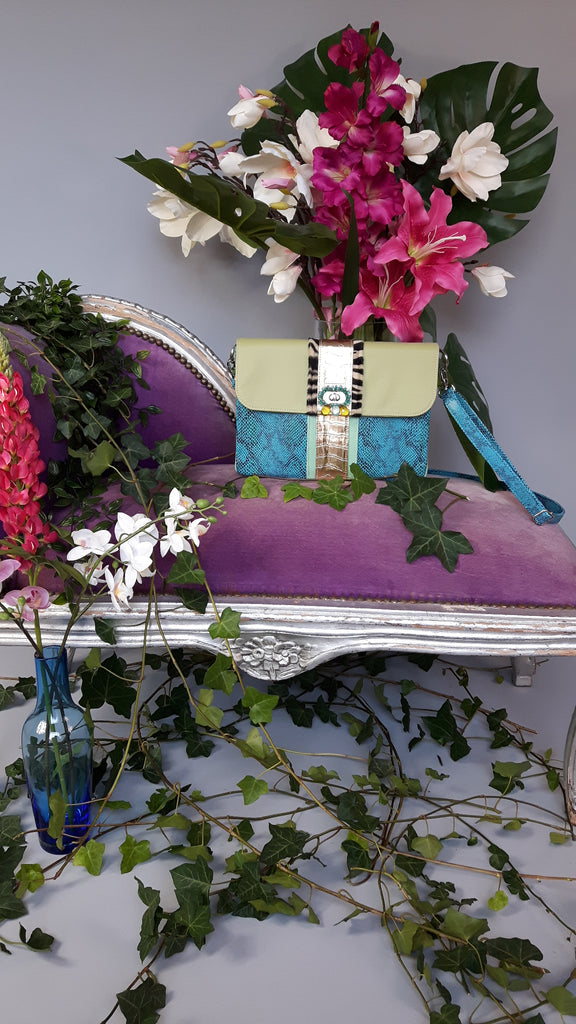 Swamp Baby
Swamp Baby
Sold Out
This beauty rises from the depth of the jungle, shining through the dark and stealing waterlily's show...
And most probably your heart.
This bag is composed of high quality faux leather, faux fur, metallic faux leather and hand sewn on beads.
The bag is strong and solid, however, the faux fur and the golden metallic faux leather strap are delicate. Please try to avoid excessive rubbing and touching of the faux fur and the golden metallic strap.
A lot of work, time and love went into making this Candy.. Give back the love it deserves.. :)
Please treat your Candy delicately.
The dimensions are approximately: 30(l) x 21(h) x 6(w) cm OR 11.8(l) x 8.3(h) x 2.4(w) in.