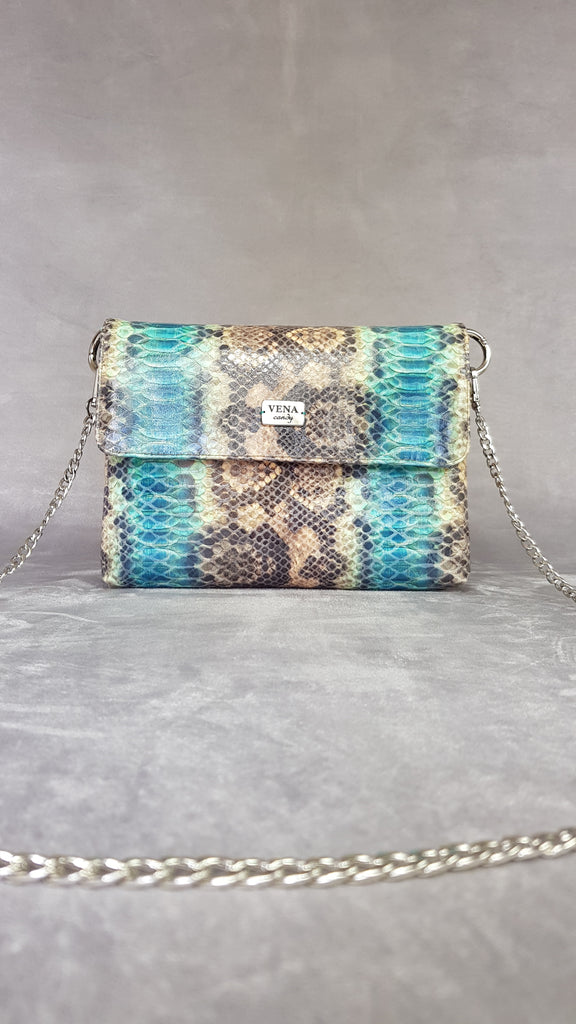 Northern Lightsss - naked edition
Northern Lightsss - naked edition
Sold Out
A beautiful, handmade, chic shoulder-bag, made out of high quality Italian eco leather. A beige and brown base, with a dash of petrol, turquoise and mint. A soft, velvet like mint lining makes this Candy beautiful inside-out!
Perfect for both - a casual afternoon or evening party.

This Candy is 100% handmade. Please allow tiny imperfections (if there are any) to be part of its charm.

The dimensions of the bag are approximately: 25(l) x 18(h) x 5(w) cm OR 9.8(l) x 7(h) x 2(w) in.
The chain is approximately 140cm / 55in long.