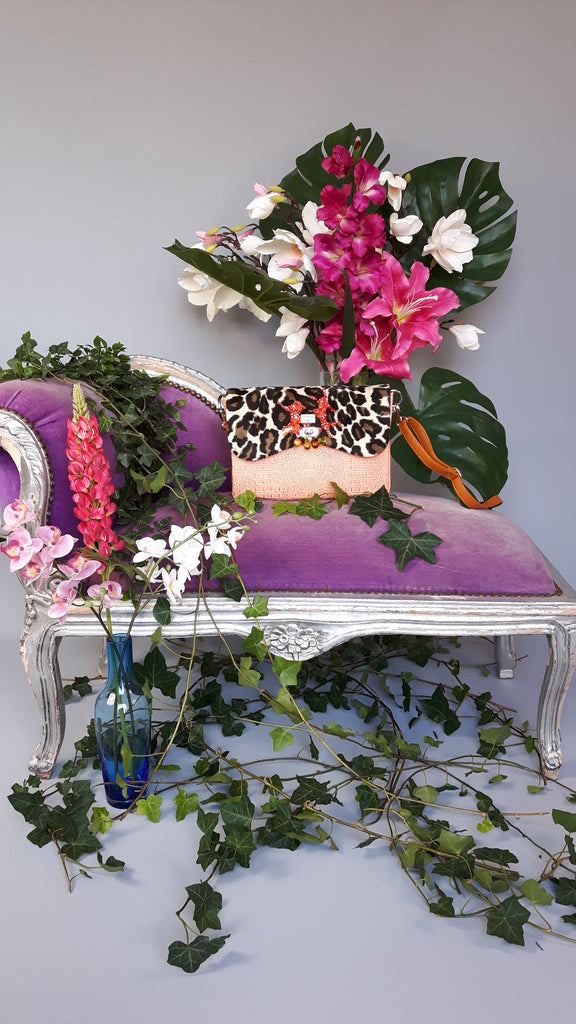 Lava Leopard
Lava Leopard
Sold Out
Smooth, elegant, dangerously beautiful - think twice before you look her in the eyes, cause you might not be able to look away...
Ever.
The Candy is made out of high quality faux leather and faux fur. On the lid, around the name plate, there are hand sewn on beads. In the shape of molten lava- so there is no mistake how hot this leopard is :)
There is a microsuede cognac colored lining, with a dark brown colored pocket. The shoulder strap is a warm tone of light brown. 
A lot of work, time and love went into making this Candy.. Give back the love it deserves.. :)
Please treat your Candy delicately and try to avoid excessive rubbing of the faux fur.
The dimensions are approximately: 31(l) x 22(h) x 6(w) cm OR 12.2(l) x 8.7(h) x 2.4(w) in.