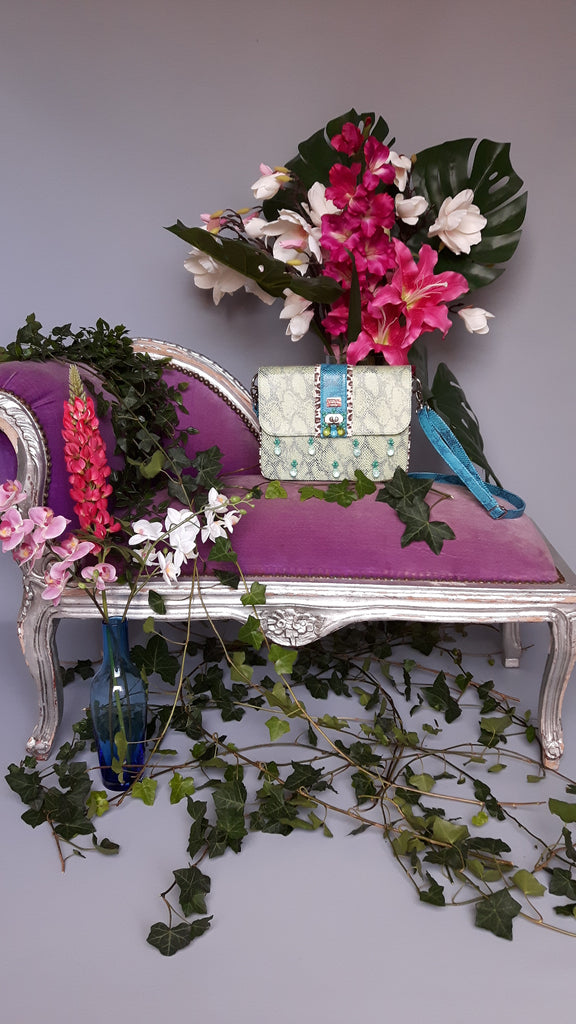 Jungle Rain
Jungle Rain
Sold Out
Get wet! You know you want to! Soak yourself in this beauty's presence..
Dance under the rain, until you get completely drowned in it's beauty..
The Candy is made out of high quality faux leather and beautiful big raindrop shaped, and hand sewn on, beads.
There is a beautiful mint colored microsuede lining, with a light blue colored pocket.
A lot of work, time and love went into making this Candy.. Give back the love it deserves.. :)
Please treat your Candy delicately.
The dimensions are approximately: 28(l) x 22(h) x 8(w) cm OR 11(l) x 8.7(h) x 3.1(w) in.