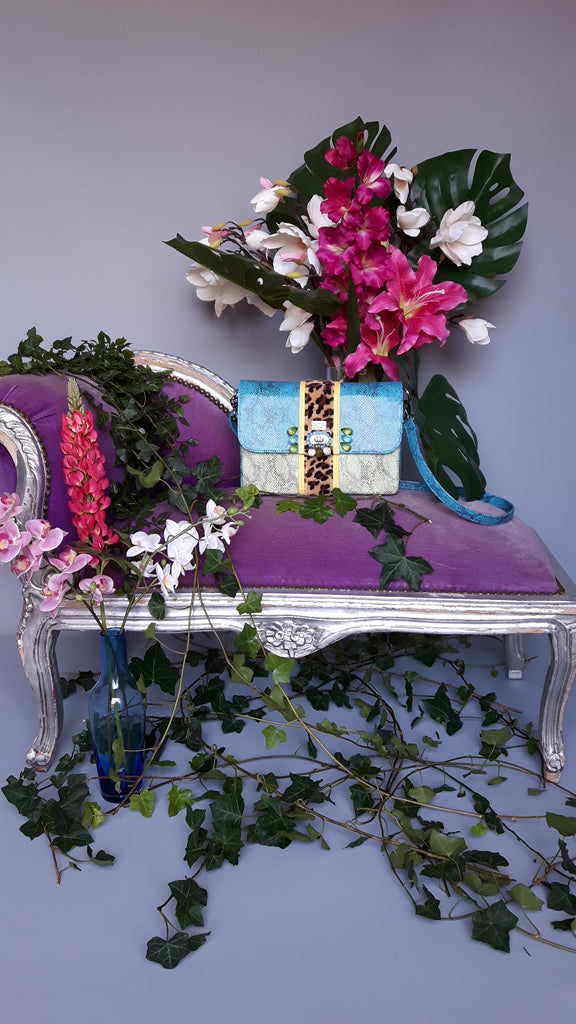 Jungle Party Time
Jungle Party Time
Sold Out
When all the Wild Royalty comes together to have a silly, crazy and fun - in the best possible way - time..
Just to make You happy!
The Candy is made out of high quality faux leather, faux fur and hand sewn on beads.
A lot of work, time and love went into making this Candy.. Give back the love it deserves.. :)
Please treat your Candy delicately and try to avoid excessive rubbing of the faux fur.
The dimensions are approximately: 30(l) x 22(h) x 7,5(w) cm OR 11.8(l) x 8.7(h) x 3(w) in.
MADE TO ORDER - PLEASE ALLOW 2 WEEKS TO BE HANDCRAFTED.