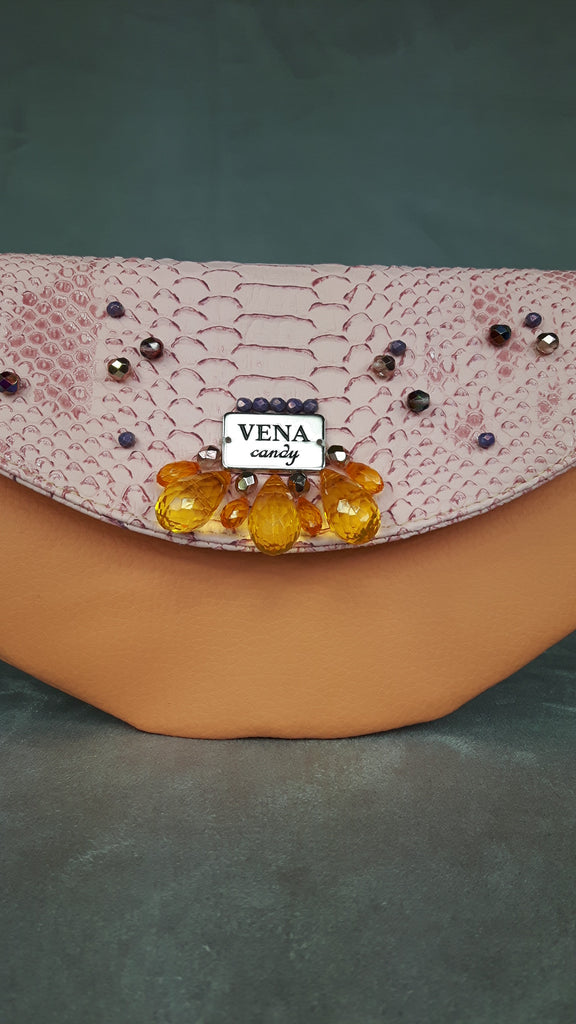 Honey Bunny Topaz
Honey Bunny Topaz
€115.00
Melting your vision, your mind and your heart; you only see the sparkle in front of you, ready to melt around you and make YOU even more sweet and irresistible!
The Candy can be worn around the hips, around the waist or as a crossbody bag- however You like it most, as the adjustable strap provides options.
It is handmade, made from high quality eco leather, specialty fabrics and embellished with beads. 
The Candy Store hopes, Your Candy brings You nothing but joy! :)
Approximate dimensions of the Candy are: 27(l) x 15(h) x 1(w) cm OR 10.6(l) x 6(h) x 0.4(w) in.