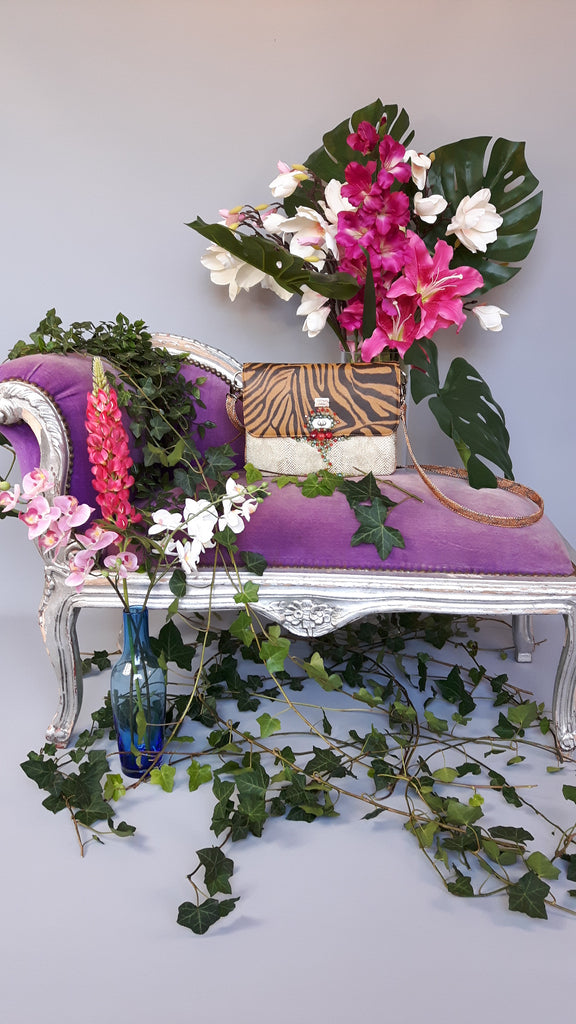 Back to the Wild Roots
Back to the Wild Roots
€250.00
Back to the essence of what we once were... Wild, untamed and free...
Connect to your inner wild roots, to your untamed beauty.
The beautiful earthy tones of brown, gold, beige, red and green make you feel grounded and deeply connected with the great Wild Kingdom. 
The Candy is made out of high quality faux leather and hand sewn on beads... a lot of beads. There is a microsuede bordeaux colored lining, with a cognac colored pocket.
A lot of work, time and love went into making this Candy.. Give back the love it deserves.. :)
Please treat your Candy delicately.
The dimensions are approximately: 30(l) x 22(h) x 7,5(w) cm OR 11.8(l) x 8.7(h) x 3(w) in.