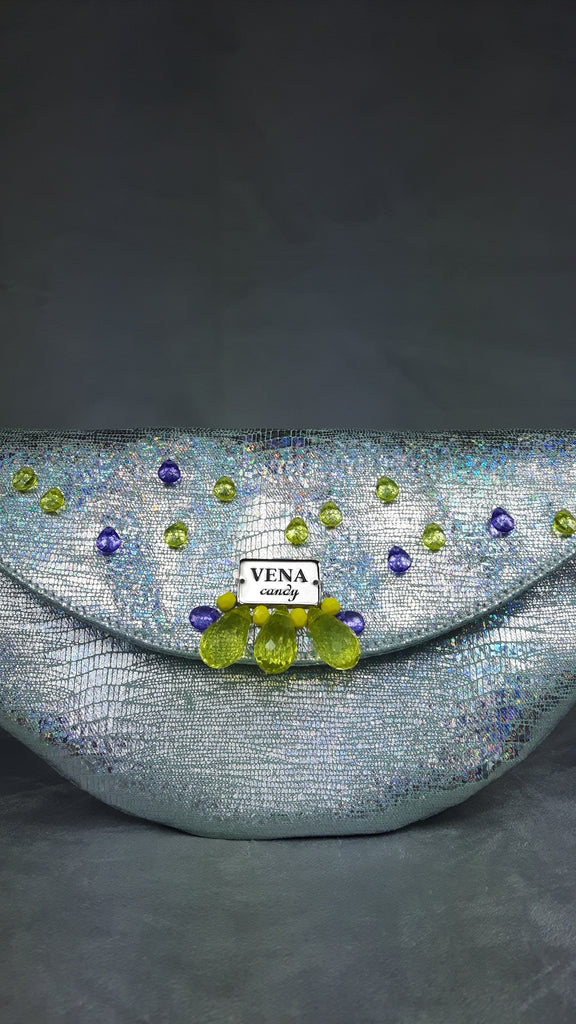 Pristine Citrine
Pristine Citrine
€120.00
Sparkly, shiny, fresh, radiating, beautiful, breathtaking, immaculate, perfect, reflecting...
And waiting for You!
The Candy can be worn around the hips, around the waist or as a crossbody bag- however You like it most, as the adjustable strap provides options.
It is handmade, made from a high quality specialty fabric, resembling eco leather, and it is embellished hand sewn with beads. 
The Candy Store hopes, Your Candy brings You nothing but joy! :)
Approximate dimensions of the Candy are: 27(l) x 15(h) x 1(w) cm OR 10.6(l) x 6(h) x 0.4(w) in.