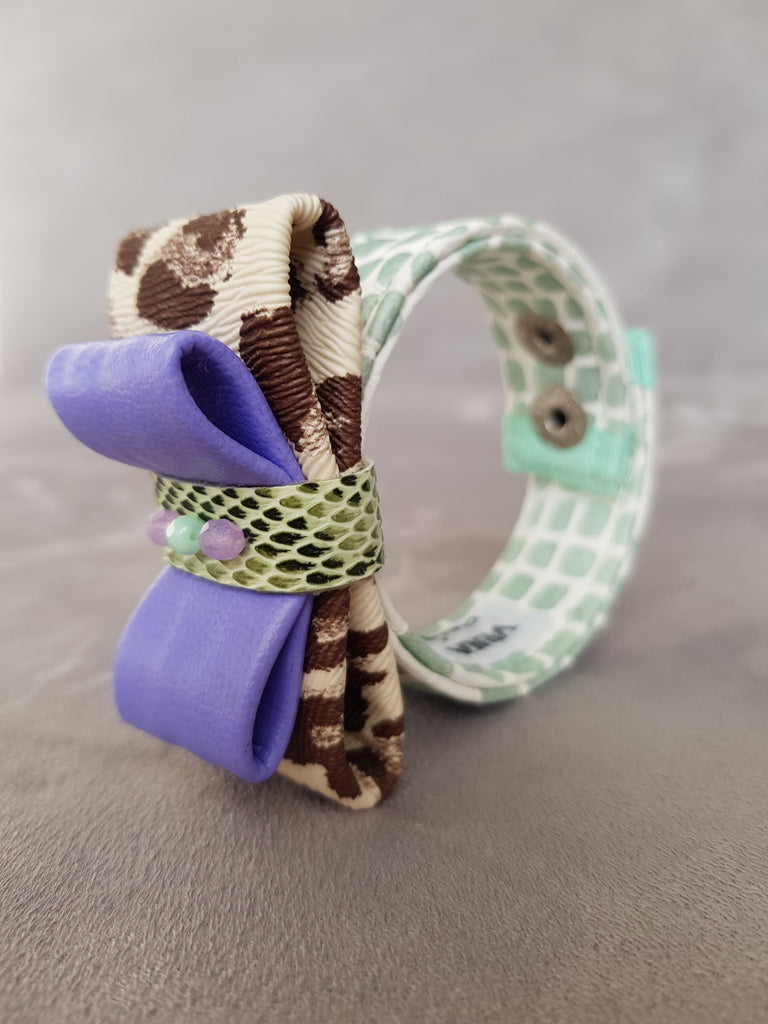 Just a little bit... no one will know
Just a little bit... no one will know
€35.00
A beautiful, colorful and fun bracelet, to add a pop of color and joy to your daily outfit- especially when you want just a Little Bite of color! 
Made from high quality eco leather!
Perfect for both - a casual afternoon or evening party.
This Little Bite is 100% HANDMADE. Please allow tiny IMPERFECTIONS (if there are any) to be part of its charm.

The width of the wrist band is approximately 2cm OR 0.8 in.
The wrist band is approximately 20cm / 7.8in long, with 2 snap on buttons to regulate the size.